Welcome to the rich history of the Jacob T. Walden House located in Walden, Town of Montgomery, Orange County, NY (part of Ulster County until 1798).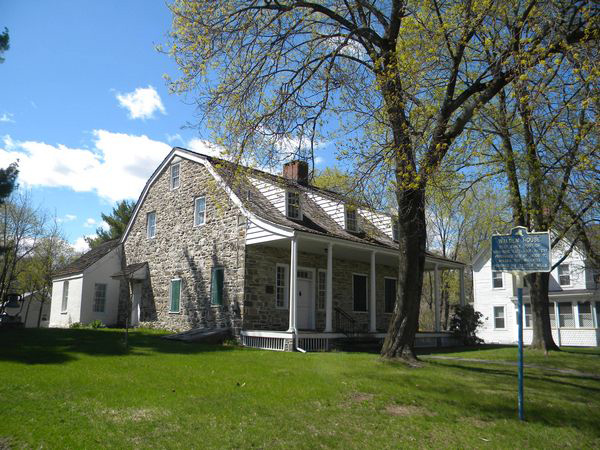 Come Home to the Walden House!
Our Mission Statement:
The Mission of the Historical Society of Walden and the Wallkill Valley
is to preserve the Jacob T. Walden House, collect items related to
Walden and the Wallkill Valley, and to advance public knowledge
of our history, past and present.
In addition to maintaining the house and property of the over 230+ year old Jacob T. Walden stone house, the Society owns and maintains the Shafer house, located at 12 Wait Street (just around the corner). The Shafer House, an over 100-year old home, the downstairs is occasionally used for meetings as larger ground floor space allows easier meeting space. As an all-volunteer orgnization, with no public funding, we ask for your continued support. Please consider suggesting Membership to friends, donate local historical items, and join the Society or give Memberships as gifts to reap the full benefits of our wonderful local museum. and of being a member.
---
Marcus H. Millspaugh , Jr.
1926-2022
We express our deepest condolences to the Millspaugh Family of Walden, on the recent passing of one of Walden's greatest gentlemen, long time Trustee and past President of our Society,
Marcus (Mickey) Millspaugh.
Rest in Peace, Mickey--we all miss you.
---
Upcoming Events
PICNIC on the PORCH & General Meeting, July 20th, 6;30PM
Postponed to August 17, 6:30PM
2022 Calendar Events
2nd Half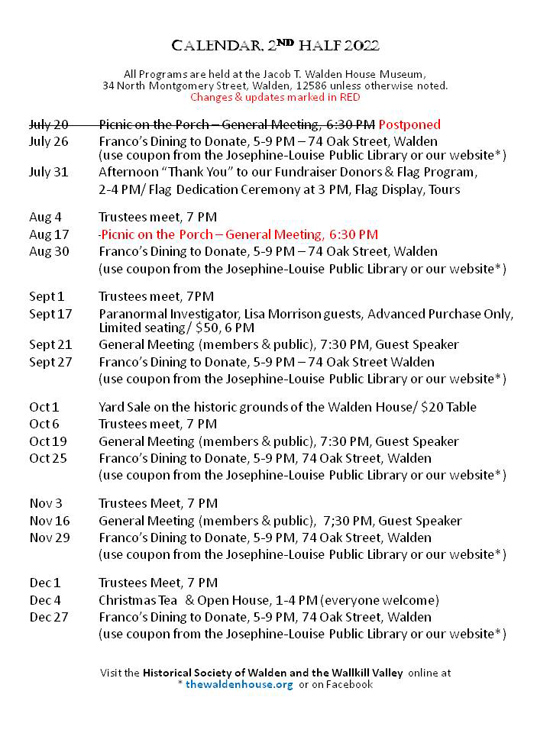 PDF of Calendar to print