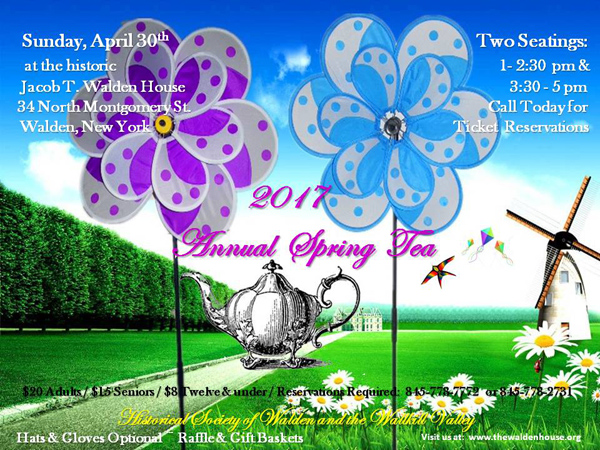 Our First OFFSITE Meeting this year will be on Saturday, April 15th
Meet AT the Andries DuBois House, 10a.m to Noon, where we will be guests of the Shawangunk & Gardiner Historical Society. The Andries DuBois House is located
at 15 Wallkill Avenue, Wallkill..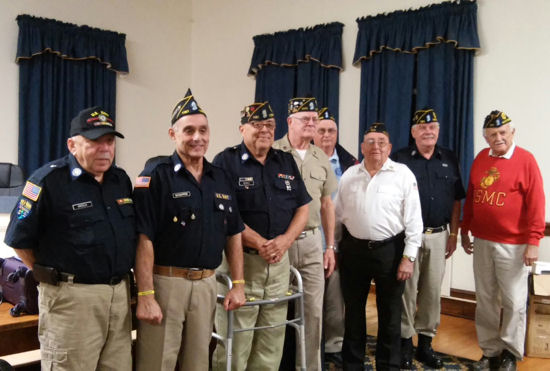 Thank You Wallkill VFW Coalition!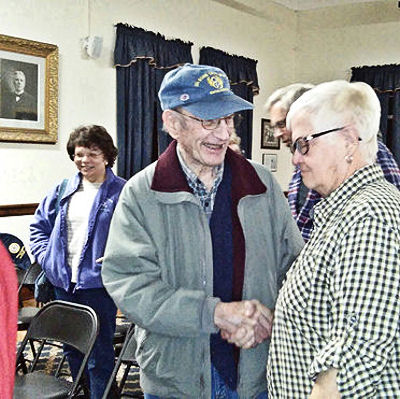 Walden WWII Veterans, David C. Lustig (left) and Vito Imbasciani (right).
---
It was a Fun Fundraiser!
Congratulations to Helen Tighe who won 1st Place!
Special Thank you's to Ms. Katherine Sigona,
our afternoon class instructor, the St. Andrew's Episcopal Church in Walden
for the generous use of their hall, and to Historical Society Trustees
Bruce Hotaling & Nancy Ohlmer for planning this really creative event!
To see all the photos from this event, please see our Facebook

page.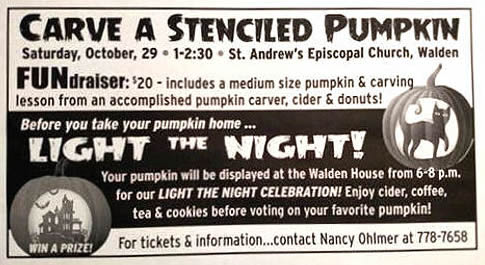 ---
(Photo courtesy of the PokémonGO web site.)
Thanks PokémonGO!
Our Jacob T. Walden House is included in the new game as a PokéStop!

So how does PokémonGO work? It's a free-to-play, location-based augmented reality game developed and published for iOS and Android devices. It was initially released in selected countries on July 6, 2016, and manufactured by our old friend, Nintendo. You can download it for free here:
http://www.pokemongo.com
Players are discovering new places, accidentally exercising, and meeting new people. Right now it's on track to surpass Twitter in daily active users. By the way, the Smithsonian Institution in Washington (the world's largest!) has nothing on us! PokemonGO has given them 6 Stops...and the Walden House has 1 Stop! The Jacob T. Walden House, a 1760s stone house became the home of The Historical Society of Walden & the Wallkill Valley in 1958. Thanks PokemonGO for including us! Thank you Players for finding us and hope you'll call for an appointment.
---
We are very pleased to wish Trustee,
Marcus Millspaugh,
a very Happy Birthday!
Happy 90th, Mickey!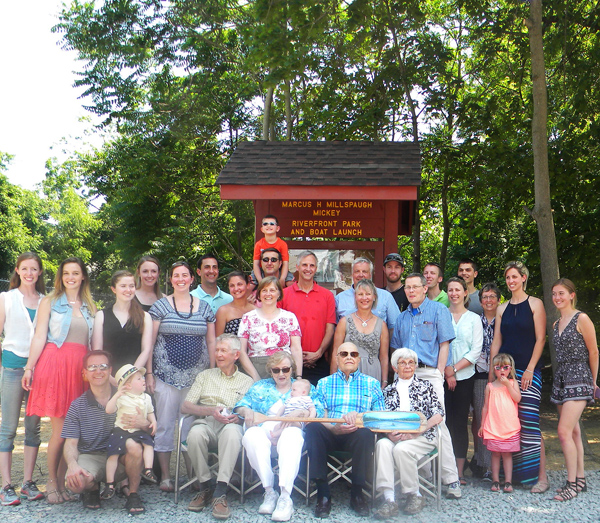 ---

Just a few of the guests who attended our our Annual Spring Tea
on Sunday, May 15.
Visit our Facebook page for more tea photos

---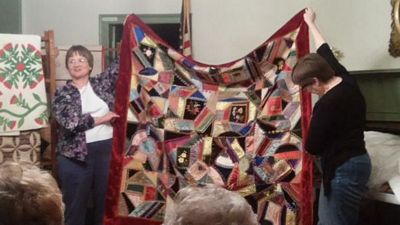 Sharon Waddell presented Quilts from the Past on April 20th at the Walden House. It was a great program and she also gave
informal appraisals for our members. Photos from the event will be posted soon. Ms. Waddell began quilting more than 35 years
ago and been studying, collecting, and appraising antique quilts since 2003. Her interests include researching regional quilt patterns of the mid-19th century.
---
---
Photos from our Annual Christmas Tea!
Sunday, December 6, 2015. Our Thanks to Kevin Cronin for fabulous music and
to all our members who so generously provided Christmas cookies and treats!

Thank you to Trustee Marcus Millspaugh who gave a riviting talk at
our October 17th meeting, presenting a slide show on the
history of a brutal murder that took place in Walden in 1917!
We hope to post his slide show in the future.
---
Thank you Walden Police Chief Jeffry Holmes for a great & informative presentation on September 16th.
He presented fascinating information on the differences of each generation since WWII and how each generation perceives
the world and interacts so differently.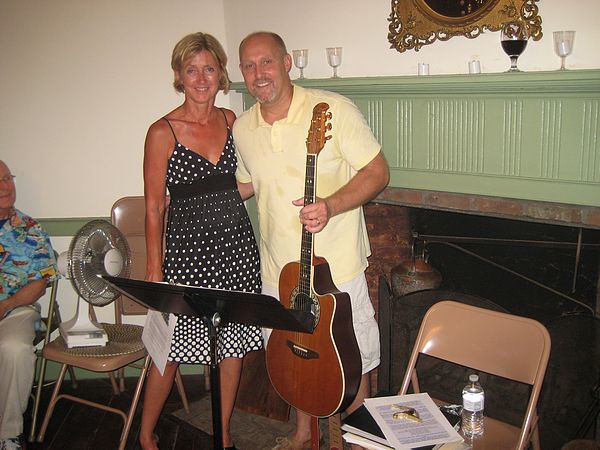 ---
Thank you to the Town of Montgomery Chamber for
choosing the Jacob T. Walden House for their May Meeting!
May 27, 2015
---
Thank you to everyone who attended our 10th Annual Spring Tea
Sunday, May 17, 2015!
---
Thank you to Ms. Johanna Porr, Orange County Historian,
who visited the Jacob T. Walden House,
as our Guest Speaker on Wed, April 15 th.
~ 2014 ~
Thank you for being a part of a great year!


Photos from our Annual Christmas Tea & Open House, Dec 7, 2014



Dave Lustig & John Cameron were guest speakers at our special Veterans program in Nov.



Our October guest speaker, Robi Josephson, presented an absolutely
enthralling talk on the life and families of the vanished Trapps hamlet of the Shawangunk
Mountains, based on her research and book with co-author, Bob Larsen, An Unforgiving Land.
Robi generously donated proceeds from book sales of the evening
(from both books: Mohonk Mountain House and Preserve, and An Unforgiving Land),
to our Historical Society.
---
Photos from the 2014 Yard Sale, 9-13-14
---

Thank You to everyone at Tsechen Kunchab Ling Tibetan Buddhist Temple, June 18, 2014,
for a very welcoming and informative evening. A special Thanks to Ani Kunga, a nun at the Temple,
for a her heartfelt talk on the ancient-to-present history, which included losing their home country,
Tibet, and having to escape to avoid persecution that still exists today, to their
presiding Holiness choosing Walden for the new center --
true lessons of the meaning of freedom in America.
An unexpected surprise at the end of the evening, a gift to the Historical Society! Thank you.
The Temple has asked us to help create a display of the history of the property in earlier days before the Temple.
The Temple is at 12 Edmunds Lane, Walden.

Thank you to Ray Kelly for a great slide presentation
and talk on the 'Walden-Newburgh Trolley,' May 21, 2014
Ray is pictured with Society VP, Anita Vandermark, following the program.
A special Thank You to Ming Jie's House Restaurant for making a Dining-to-Donate
fundraiser possible in May... and our thanks to everyone who participated!

Ming Jie's House Chinese Restaurant & Bar is located at 47 Main Street in Walden.

The Annual Spring Tea photos, May 4, 2014

Local History Day 2014,
Knifetown, USA: The New York Knife Company
(Part I of three-part series) April 26, 2014
Guest Speaker, Mary Ellen Matise, Village Historian
Photos by Trustee & Secretary, Nancy Ohlmer
Our first program for 2014, Michael J. Worden, Police Detective and Author
presented a slide show and talk on his recent book,

"The Murder of Richard Jennings:
The TRUE Story of New York's First Murder for Hire,"
April 16th
, 2014
---
~ 2013 ~
Enjoy Photos from our Annual Christmas Tea,
Sunday, Dec. 8, 2013, 2-4 PM

Veterans Day Program on Wednesday, Nov 20th.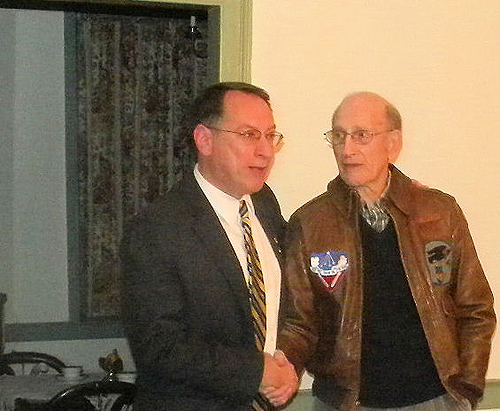 Orange County Legislator, Mike Anagnostakis and Dave Lustig at the Walden House
David C. Lustig, Jr. relayed stories from WWII, as did other guest local Veterans, Al Bull, Connie Flickenschild, Sam Liebman, Mickey Millspaugh, and Larry Yeaple, and a very special and moving tribute by Orange County Legislator, Mike Anagnostakis. We salute all our Veterans from every conflict and sincerely thank you for your service!

Dave Lustig neglected to tell you that in 2005 he was honored by the Czech Republic for his service in WWII. This article appeared in the Wallkill Valley Times in June of 2005.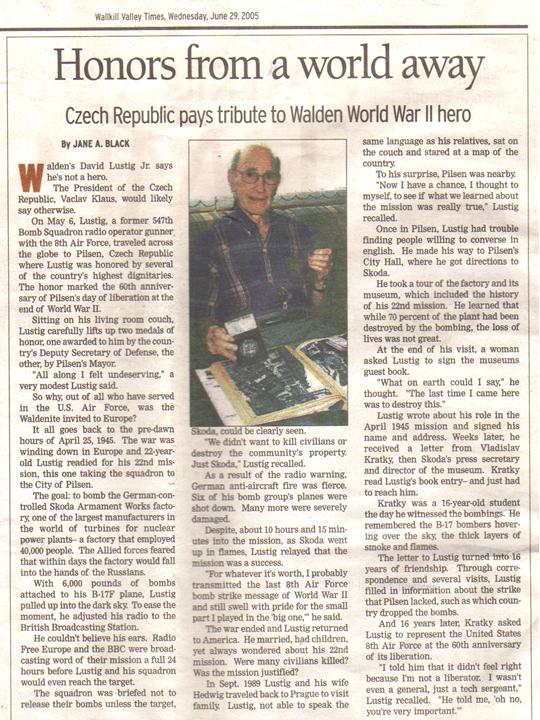 A New Hat for the Shafer House!
Thank you to Bill Eull & company for a new roof on the Shafer House,
part of the Jacob T. Walden House property.
Undaunted by low temps, wind and rain, they replaced a roof his father installed more than 30 years ago--
that says something for the quality of their work!
Here are a few photos of the progress...

---
Robi Josephson was our guest speaker at the October 16th meeting--
She presented her talk and slide show,
"Enterprise & Courage: Civil War Years at Mohonk Lake"

Photos from Harvest Fest 2013, Oct. 5, 2013
Thank you all for stopping by our booth!

To see an overview of the Harvest Fest photos, rather than one at a time, choose the small multi color symbol
in the bottom right of this photo block of slides, click on it to be redirected and then choose "Harvest Fest").
55th Anniversary Luncheon,
Colden Manor at Spruce Lodge,
September 21, 2013




Sept. 18th -- Mickey Millspaugh
on The Restoration of the Jacob T. Walden House
at the Walden Municipal Building


Sept. 14th -- Annual Yard Sale
at the historic Jacob T. Walden House
And this was just September!

---
Photos--Coffee House & Silent Art Auction Event,
Friday, August 23rd...more info posted soon
A big special 'Thank You' to our wonderful guest performers:
Sarah LaCasse, Thalia Aviles, and Brian Stabner.
Some of the Auction items...